"I'm passionate and devoted. To your cause. To your mission. This devotion permeates everything I do."
Marketing Acuity has a seasoned team of experienced marketers, a couple of fresh thinking Gen Y interns and a really smart Australian Shepherd. From marketing research to application of smart technology, we apply unique solutions to your challenges. We listen, adapt and apply so we can be the best marketing consultant for your business, company, or association.
Ann Siegle
President and Chief Marketing Evangelist of Marketing Acuity, LLC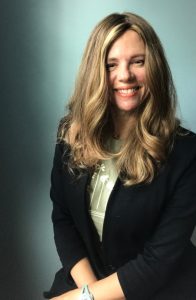 Ann Siegle has a B.A. in Advertising from Michigan State University with an emphasis in marketing and advertising design. Ann Siegle was CEO of Spoke8 Marketing from July 2012 – June 2015. From 2003 to 2010, Ann was a Partner at Tria Design & Marketing. Ann's early career included a decade in her own marketing/branding firm Paradise Graphic Design, stints in publishing and a career as an entrepreneur and employee in high tech marketing. As a marketing consultant, Ann has spent more than 25 years helping businesses grow and achieve their goals.
Ms. Siegle is active in bicycling advocacy for organizations such as League of Michigan Bicyclists and the Tri-County Bicycling Association. She previously was a founding member of Capital Area Breastfeeding Coalition and remains an advocate and supporter of breastfeeding advocacy through work with local and statewide organizations devoted to helping mothers and babies succeed at breastfeeding.
Ms. Siegle guest lectures and gives presentations on marketing and communications as tools to achieve business success.
Ann and George Siegle founded and ran the Tour de Road America Foundation from 2004- 2018 together with cycling friends in Wisconsin. The Tour donates over $30,000 annually, raised from the Tour de Road America bike ride, to cancer charities  the Austin Hatcher Foundation and the Vince Lombardi Cancer Clinic. Ann Siegle is a certified Inbound Marketing professional, and is a Constant Contact Marketing Partner, bringing top tier tech solutions to help clients grow their businesses.
George F. Siegle
Vice President of Marketing and Business Development for Marketing Acuity, LLC and serves as a consultant on projects. Mr. Siegle is Senior Director of Industry Solutions at EverBridge, Inc. Center of Excellence.
In his twenty-five-year career, Mr. Siegle has worked with numerous organizations to improve top line performance. Areas of expertise include strategic planning, product innovation and management, marketing strategy, branding, value messaging, digital strategy and communications, and business development.
Previously, Mr. Siegle was the Director of Business Marketing and Web Development for the Michigan Economic Development Corporation (MEDC). He led the development and implementation of the MEDC's social media and digital marketing campaigns. He also led a branding team that helped the MEDC articulate the key messages for businesses considering Michigan as a start-up or investment location.
Mr. Siegle performed several roles for Delta Dental of Michigan, Indiana, and Ohio and its Renaissance affiliate. He most recently directed product and service innovation, helping the organization bring new-to-the-world and refreshed products to market. In the role of market strategist, he led the development of Delta Dental's strategic marketing plan. He began with Delta Dental as a project manager consultant and member of the marketing team for the start-up of Renaissance.
Mr. Siegle spent five years as a Senior Strategist at a leading Michigan-based consulting firm. In this role, Mr. Siegle worked with clients in the areas of strategic business, marketing and sales planning; market research; and new product development. He worked extensively with companies such as Masco, Delta Faucet, AAR, and Emerson Electric's Westinghouse Process Control subsidiary.
Previously, Mr. Siegle led the marketing function at Deneba Software, a Miami, Florida-based developer of professional and consumer-market graphics software. He has additional marketing experience with Microsoft Corporation and Holiday Inns, Inc.
Mr. Siegle earned a Master of Business Administration in marketing with a sub-concentration in finance from Michigan State University's Eli Broad Graduate School of Management. His Bachelor's degree in business is also from Michigan State University. Mr. Siegle holds the designation of Certified New Product Development Professional. He is an experienced marketing consultant and ready to help your company soar!
SaveSave
SaveSave
SaveSave