Marketing Acuity works with e-commerce retailers in the sewing and craft industry with:
Social media strategy development
Digital marketing strategy
Facebook Group/community development, management
Social customer service
Website development
E-mail marketing consulting
Content development consulting and execution
You work with competitive companies?
We work with companies that, on the surface, are competitors. In reality, the sewing and craft industry's customers cross over to most good brand products. We see the exact same customers on everyone's Facebook and Instagram pages. Believe it or not, most of the passionate community members in sewing communities cross over and love many independent pattern companies, fabric retailers and bloggers. They follow you because someone else followed you whom they like. And they're omnivores of good sewing patterns, fabric, advice and information.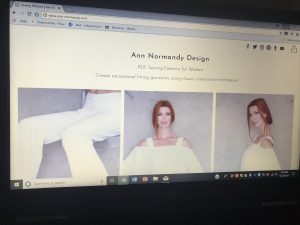 Why?
Simple. We don't want to slice the pie (market share), we are interested in making the pie a whole lot bigger! We recognize the efforts – collectively – as an industry, rise the already growing tide of people who sew for creativity, relaxation and the profound power of sharing their 'makes'. Let us help you see the industry in a new light – surrounded by collaborations and opportunities, not divided up into little wedges of market share. With libraries built on 'things' like sewing machine lending and serger and embroidery machine lending, your customers are coming into sewing from all angles. The explosion of online fabric and pattern 'clubs' (groups, flash sales, bundles, and stocking happy hour events) has transformed the industry. And it's only going to continue.
Each client has a unique offering of patterns. Very few pattern companies make the exact same pattern or have precisely the same brand ethos. And your customers want to buy from all of you.  Promotional strategies, new product development – all of these fall under NDA contracts and we respect these NDAs very seriously. For some clients, we are involved in assisting with projects like Facebook advertising or e-mail marketing consulting. For others, we manage live video, customer service and e-commerce services.
Our credentials:
We began in 2001 working with a local fabric store, called Fabric Gallery in Williamston, MI, a 'destination' fabric store, to the owner's retirement in 2010.
Magnoodle – Social Media Strategy and Polyvore marketing consulting, 2013
Christine Jonson Patterns – Social media, digital marketing strategy & execution from 2013 to present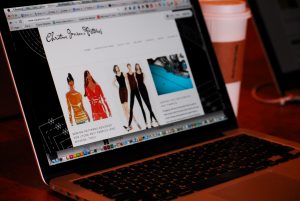 Ann Normandy Sewing Patterns – social media, digital marketing strategy & execution from 2016 to present
HotPatterns: Facebook advertising consulting and general brand evangelism (trade.)
What does it cost?
It's affordable for the services offered, packages are tailored to each client and project-by-project consulting is available.
Ann Siegle has been sewing since 1980. Her first project was a denim wrap skirt. Since then, she's become an authentic personal brand sewist with a personal sewing blog that morphed into managing digital brand and marketing for Christine Jonson Patterns. She's widely recognized across top brands in the independent sewing pattern industry as an informed, enthusiastic and passionate marketer. She's a brand-evangelist for each of the brands she represents, and is able to weave in and connect companies and products (such as fabric retailers and sewing pattern designers) both online and offline.