Comprehensive guide to grow your email marketing PLUS a mini course on how to plan your monthly or annual revenue targets using email marketing
Want to grow your business with email marketing? Email marketing is still one of the most effective and cost-efficient forms of digital marketing. The return on investment on email marketing is 25¢ – $1 PER name PER month. If your list is 1,000 names, that's a $3,000 a year to $12,000 a year return on your investment. The bigger your list, the more bang for your buck. Email marketing is cheap compared to social media advertising, and it's not bound by the organic (free) social algorithm that shows only 1%-5% of organic posts. Customers opt in because they WANT to hear from you.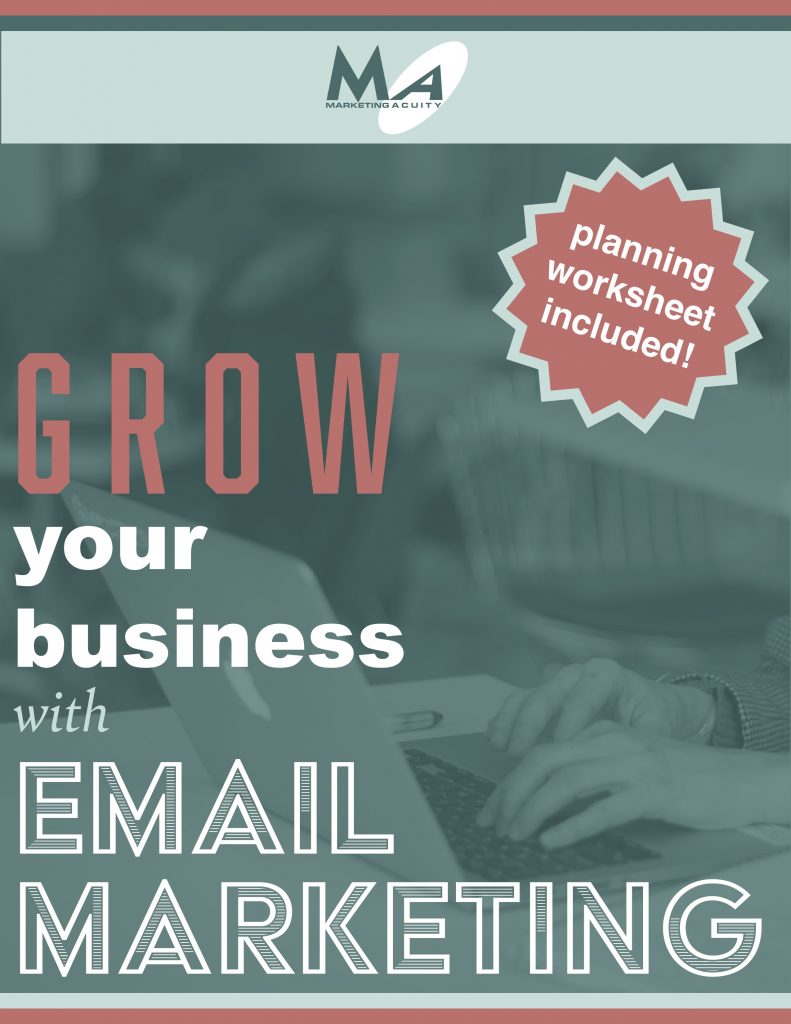 We include a planning worksheet and how-to in this download. You'll have the chance to try out scenarios: what does increasing your send frequency do to your revenue? How does growing your list impact sales? You can plan out, save, copy and imagine your email marketing success with this Excel worksheet. The attached guide tells you how to use it and the video course walks you through how to plan scenarios.
Who is the course for?
On the fence on email marketing? Using email marketing but not seeing the results you want? Want to see what it could *really* do for your business, using your real sales, customer and conversion numbers? This mini course is for you!
The course includes an interactive Excel spreadsheet that you can use to plan scenarios and track results with your email marketing. It includes a 20-minute video how to explaining how to use the worksheet for both e-commerce retail business and business-to-business services companies.
What you'll learn:
WHY email marketing is still the killer app
How to beat social algorithms by reaching interested clients DIRECTLY
How much MORE REVENUE your e-comm store could earn just by increasing the frequency of your email sends OR by increasing your subscriber base (or both!)
Use it as a monthly planning tool to track your email marketing effectiveness over time
Free, lifetime updates to the video course, worksheet and other materials.
Free online email support
Access to other premium content related to email marketing to help you grow your program over time
Buy the mini course here for just $39.95*
*We charge $125 per hour for coaching and training, this is less than the cost of 1/2 hour with us!