Taking photos for your new or upgraded web site or social media marketing sites is one of the most common questions clients ask us. Where do we get photos? Stock photos seem so, well, stock. Our business is not very photogenic. No one wants to be shown in the photos, we'd have to get model releases signed.
These are all common objections to leaving a web site devoid of life. If your site doesn't have photos, it's not lively. And if your web site is flat, that's the perception your prospect has of your business.
You can take good photos of your company, people, products and services yourself. These won't be professional-level photographs, artfully composed by a professional photographer, but they don't have to be. Authenticity is good. Show your product in action – in your customer's hands, or as a part of their finished goods. Capture the essence of your service.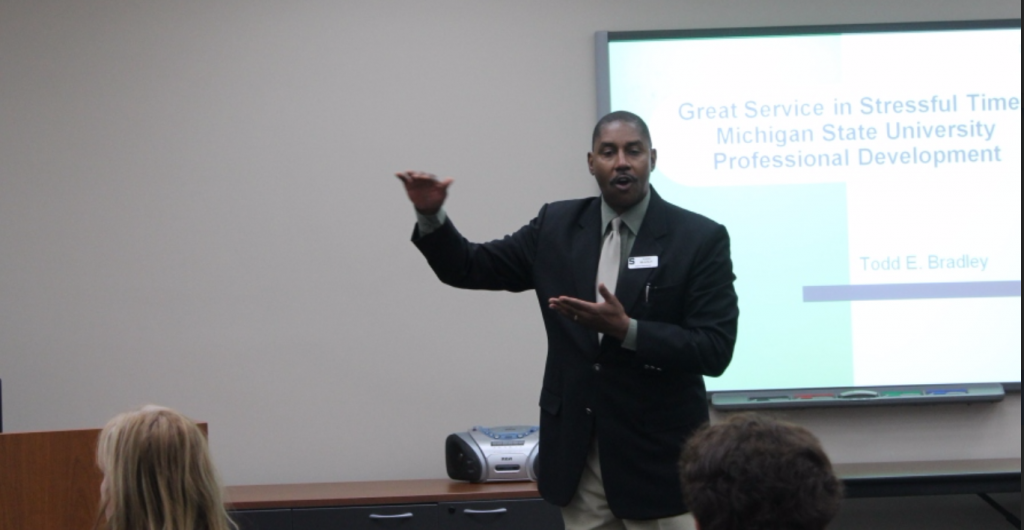 Recently, working on a training web site for a client, they asked us how to capture their sessions without showing the people attending them. We suggested several options including:
Show the participants hands, their conference materials, as they write notes. Go close, capture details
Go up close on your speakers and their presentations
Catch them in animated poses (like the one above!) Download our handy guide for photographing for the web now!
Want to learn how to create a better company page? Check out our guide to the perfect LinkedIn company page!