Pin it! In the social marketing world, a new player (just a little over two years old, and just opened up from invitation only) is making waves. Using these new tools, your online retailing business can get a boost from showcasing products. Pinterest has a higher click-through-to-buy ratio than Facebook (in part because of how it's designed as a network.)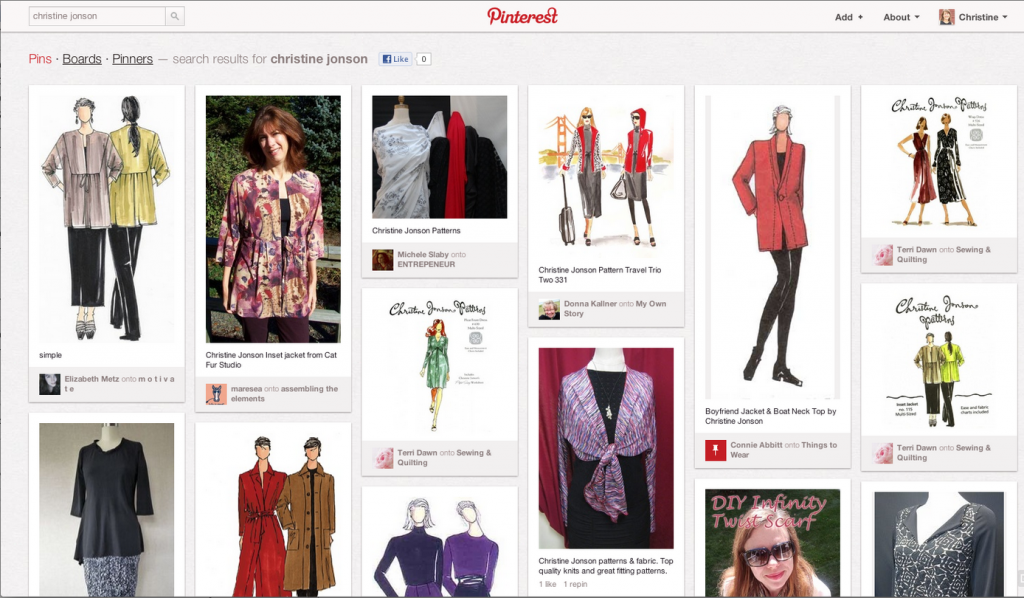 Pinterest is a pinboard, an electronic version of a bulletin board for photos. The beauty of Pinterest lies not just in the ability to pin, curate and share these idea morsels (everything from a favorite vacation spot, to a tip to a pair of shoes you covet), but in the fact that it retains the original links to the source, even if others 'repin' your pin. This is key for marketers using Pinterest to share photos and ideas with their customers.
Pinterest works by allowing users to set up pinboards. They can set up multiple pinboards – vacations, style, house and home, crafts, DIY, kids, photography, art, architecture – anything you can curate from the web or upload as an image. Users can follow one another or see pins in a variety of categories that others have pinned. Repinning them to one's own board creates a unique collection to return for how-tos, or inspiration on future projects. For marketers, since each pin goes back to it's original source, users can readily share photos of your products and no matter who pins it down the line, the link is still active to your product!
Here are five great ways to foster customer engagement on Pinterest.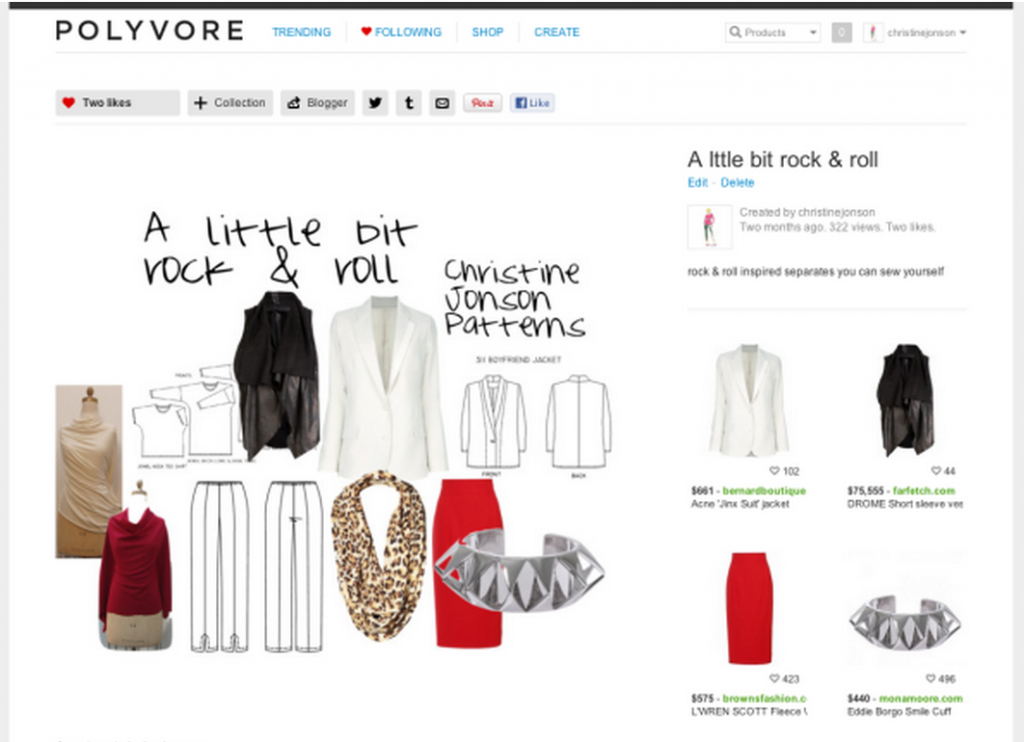 Polyvore, known in fashion circles, allows people to curate products they find on line (for fashion, interiors or art/design) into collages as seen in popular fashion magazines. These layouts allow anyone to be a fashion editor. You can clip to Polyvore any item you find on the web, use Polyvore to create contests around clipping your products into a collage and sharing it online. Although Polyvore allows you to share your own collections with others on the service and follow people you like, they also have a popular share feature (as do most other social networks) to pin to Pinterest or to blogs like Tumblr and WordPress. Polyvore's chief fashion features include:
Layout board to clip fashion, design or art products
'Clipper' – background-removing feature that makes it easy to layer products without being squares or rectangles
Multiple product layering in one "set" and sets grouped into "collections"
Easy to share with other social networks
Products remain linkable and views exported to other tools (such as WordPress or Tumblr) include lists and links of products included in the set
We're bringing our clients who have a natural match with Pinterest – retail clients with visuals as their primary selling tool – to this unique medium. Christine Jonson Patterns, a web-based sewing pattern design and high-end fabric e-retailer based in Detroit is one such client. Christine's customers love to sew, and her unique content includes not only the sewing patterns she designs, but the endless variations of them that she and her staff post to their web site as DIY variations. This extends the customer's use of their product, and fosters fabric sales as well.
Christine posts photos to virtual pinboards on Polyvore and uses her Pinboards to share new DIY tips to extend the use of her patterns.
We use a combination of Polyvore and Pinterest to showcase outfit ideas.
For several months leading up to Christine's use of Pinterest and Polyvore, Ann Siegle had been creating and pinning to her own Pinterest boards (Ann has a lot of followers and has had her pins repinned more than 1000 times) as a way to sharing Christine Jonson's designs with the DIY fashion community.
Why these work better to push sales may not seem obvious at first. Facebook is a social network where people connect with their friends. But the nature of both Polyvore and Pinterest is much different. Like twitter, people 'follow' others with no personal engagment – only to share the product or idea. So there's a much closer link between the click and the buy (the click on Pinterest goes to a retailer's site, no matter who has pinned it to begin with) and the network is set up for that. Facebook is more akin to going to a restaurant and Pinterest is more akin to going shopping.
Some logical uses of Pinterest for clients include those selling housewares, clothing and accessories, vacation rentals, rental properties, gifts and accessories, children's items, interior decorating accessories, furniture, and others.  On the services side, photography, art, design, architecture, interior design are a natural for Pinterest. But there are a myriad of ways to use Pinterest, and a clever, unusual campaign using it will help your business stand out.
Want to learn more about social media? Check out how to create the perfect linkedin page now!