WordPress is a great platform for creating your own vacation rental home booking website and in this blog, we'll share our favorite WordPress Travel Website Themes and Easy Booking Options using Forms and Payments. While you may also advertise on online travel agency sites like AirBnB, VRBO, Florida Vacation Rentals and others, bringing your repeat customers and referral customers back to your OWN site is crucial. You can generate 30% more revenue by not paying fees to OTAs for repeat customer bookings year over year.
We're going to look at two WordPress Themes and a handful of plugins that make a perfect vacation property rental website for the smaller property owner feasible.
Themes and block extensions we used to create these sites:
Explore Travel By Design – independent travel agent for groups, weddings, large family travel
Theme: Ascendant (child of Allegiant) from CPO Themes, with the CPO Themes content plugins to add additional features. Standard Gutenberg WordPress Blocks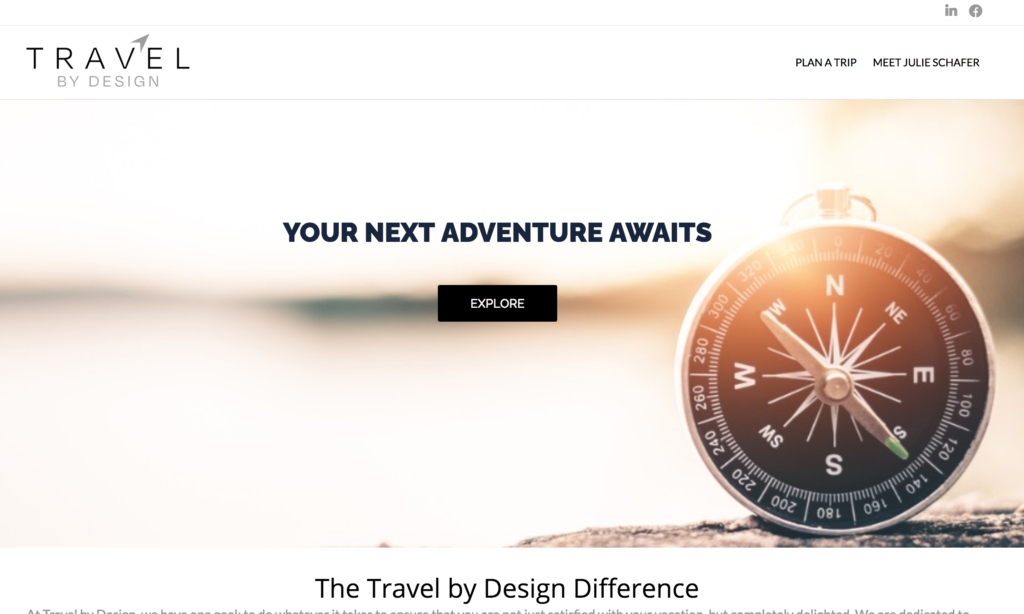 Key Lime Vacation Rentals – independent property owner of 7 rental properties in Marathon, Florida in the Florida Keys
Theme: Virtue by Kadence Themes and using Kadence Blocks to add additional features such as the tabbed interface on the property pages.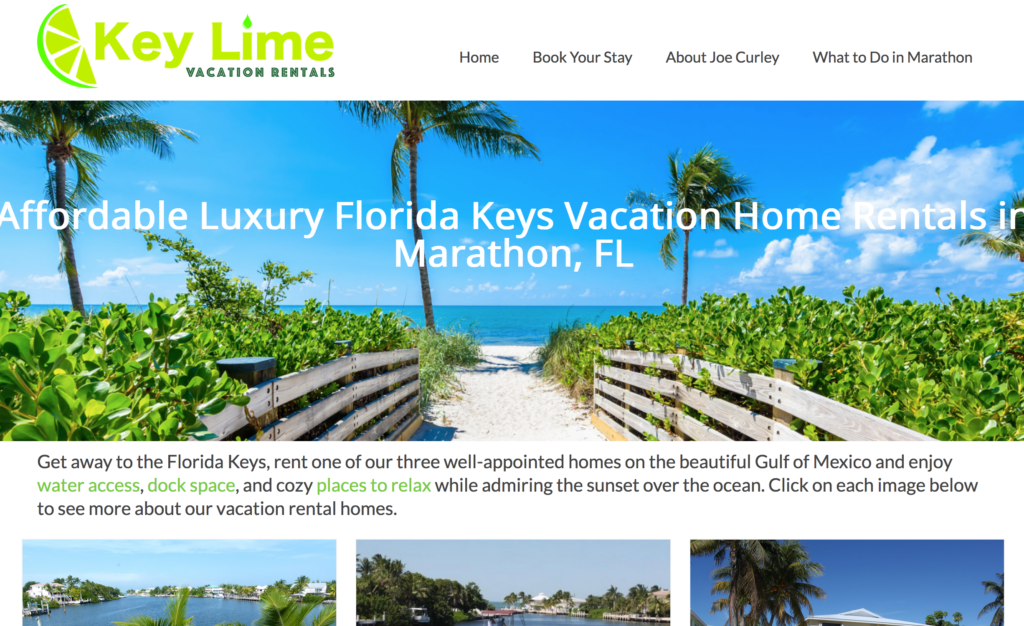 Plugins:
For a product grid on the home page, you can use either a blog grid (and create each property as a blog post) or you can build it as a gallery with captions and links.
On each page, we like the Kadence Blocks plugin which allows you to create a tabbed interface for details like property photo gallery, amenities, map, terms and conditions so the user can tab between each section easily.
We also deployed Content Views and Genesis Columns.
On each page you can create custom booking forms AND take deposits or payments using WPForms, our favorite easy-to-use form tool. Plus, we created a hack including a link to the property the customer is looking at (which is crucial for the back-and-forth via email that you'll likely have with your customer.) In WP Forms, create a fill in field and modifiy it with the property link in the Advanced Field Options as the default fill in. This will pick up the link without your customer having to tell you which property she or he wanted to talk about (because typically they inquire about more than one!) 
These easy to use techniques and tips will help you build your very own vacation property rental website for your own properties.
Let's talk marketing – do I really need to list on VRBO or AirBnb?
Most first-time guests will come through these sites. Think of these as discovery platforms – the OTAs (online travel agencies) provide a well-recognized brand and sophisticated tools for helping clients find your properties in the first place. But there is no reason to have your clients – who have already stayed with you – book with them for subsequent trips.
Your repeat booking clients are most likely to search either the address of your property OR your name for future bookings, so if you have a great name for your property business (or your own personal name) be sure your site content is optimized for this search term. Same, too, with your property addresses. They should be on each property page, including the city and state. Further, encourage your guests to share your property website with their friends on social media during and after their stay by having a hashtag and promoting this in your booking process, your checkin and your followup procedures, too.
Do I need to have clients book on my website?
Yes, there are many sophisticated booking engines available for WordPress but you don't need to do build in one of these (they can be complex) if you do not want to. A WPForm allows a date picker and your client can inquire about availability. The nice thing here is that even if that property isn't available, you can steer the client to one of your other properties that IS available – rather than sending them back to the OTA where they might end up booking someone else's property.
But you CAN accept a deposit right in the form (in the case of our group travel planner) as a deposit could be used against any travel package, provided you're not limited in capacity (this works great for independent travel planners, as you can always find availability for your clients; it's less attractive for property owners unless you have a lot of inventory.)
Building your own independent vacation property rental website isn't complex, and it is a smart way to keep that extra 30% you're currently handing to the OTAs for repeat bookings.
Want to build your own site with some expert coaching? An investment in skills will pay off! You'll learn how to build and manage your own vacation property rental website with expert, patient training, the right tools and hosting and personal, independent support. Let's talk and see if it's right for you!