Today's business challenge: how to manage social media marketing and working with social media agencies.
For years, industry pros have been singing the praises of social media. However, even the best social media "experts" end up sorting through junk retweets and useless Facebook interactions. They find themselves unable to show real results to their clients, and think "There must be a better way."
Well there is!
The problems with social media marketing arise from having to sort through endless social streams and interactions with strangers. Without any context, you have no idea who to prioritize and how to address them. This results in impersonal interactions that waste your time and don't do much for business.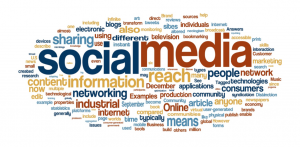 What if you could find important social conversations just like using your email inbox?
HubSpot's Social Inbox manages all these conversations by plugging social media into a powerful contact database – enabling businesses to create highly targeted segments of leads and customers. This integration can alert a sales rep when a qualified lead mentions a competitor or turn a one-time social interaction into a series of follow up emails. With Social Inbox, social media becomes a contextualized part of marketing, sales and customer service strategies.
Companies in Lansing can leverage the power of Social Inbox by contacting a HubSpot Certified Partner that has credentials in both inbound marketing and HubSpot marketing automation software. Social Inbox is available to social media agencies who have been certified in its use and have been 'ungated' to this service.
This same context also enables you to measure the true ROI of your social media efforts. By integrating social data into your full marketing analytics, HubSpot shows you how many leads and customers were generated social and who they are.
Why create a "Social Inbox"?
Amid all the social media noise, some messages are just more important than others are. Creating an inbox, complete with filtering and priority alerts, enables users to highlight messages from their most important contacts – customers, leads, or influencers.
Social Inbox links the best parts of your social and email channels. Like email marketing, you can use Social Inbox to create highly targeted segments (for example, social contacts in a particular role or at a certain purchase decision point).
What does this add to Social Media campaigns?
Better monitoring of keywords and twitter lists
Email alerts for when leads, customers, or other contacts mention certain keywords or competitors
"Contact match" search to help you find the twitter handles of more contacts
The ability to assign or forward a tweet for response. (In addition, you can view a history of responses).
Visible lifecycle stage and Salesforce owner of each social contact (with click-through to see the full profile).
Social Media monitoring and publishing with the iPhone app
With Social Inbox, responses are personal – not automated – because of internal alerts and CRM integration. When someone does respond, whether a sales rep or a customer service professional, they will have the context they need from the contact's profile to do so in a relevant way.
Bottom line? Social Inbox makes scalable personal attention a reality.
Want more information? Download our FREE eBook The Essential Step-by-Step Guide to internet marketing – which explores all the facets of internet marketing, including social media's critical role.