Whether you design your own sewing patterns, sew your own gifts for sale, or sell fabric and notions online or in a brick-mortar store, it is a great way to share your creative talents with the world, and bring joy to sewists worldwide while bringing in income.
The basics of starting any business are grounded in solid marketing and customer fundamentals. Ask yourself:
Does the world need what I'm offering? If you're starting a business sewing patterns, or fabric, you have a ready-made built-in audience of passionate fans who are just waiting to find you. Your task is going to be discovery/awareness and conversion. The market exists. But it's competitive with a lot of me-too products.
Do we have a differentiated product? Are my products/designs the same as what others sell? Are we selling locally or nationally or internationally? What is my unique selling proposition?
How do I set up my business in the right way to ensure that my business is successful long-term. What do I need for marketing, technology, website, email marketing, and business setup?
How do I let the world* know what I'm offering. *your corner of the world or the whole actual world!
How do I get customers to buy it (and return to buy it again and again?)
Step One: Test our your product to get feedback before you fully launch your business:
Test out your idea and get feedback from family and friends.
Start small, with a pop up shop at a local retailer. For instance, someone who designs sewing patterns could partner up with a local sewing store or an online fabric store to offer freebies to gain exposure. Your freebies should NOT be your main product line, but coordinating products.
If you're opening a fabric store online, work with pattern designers to offer "perfect pairings" of pattern and fabric as kits. Co -marketing is a smart idea – you gain access to their customers and they to yours. A friend of ours offered fabric shopping in the corner of her living room and hosted pop up shops at a local knitting store a year before opening her brick-and-mortar store (in the space adjacent to the knitting store). She opened six months before the pandemic hit. She used the pandemic closures to build her online store.
The purpose of testing is to see that you have the right products and people like them. You can get valuable feedback from smaller events. Once you've decided to go ahead, you're going to want to formalize your business setup.
Step Two: Set up your business
Your state will have information about how to form a business, but most states have a one-stop online spot to file your business paperwork. You can be a sole proprietorship or a corporation, and either entity can be filed from your state business formation office (Michigan's is here, it's $25/year to file, and you'll pay annual sales, use tax and withholding online as well, in February of each year.)
Once you've determined you have a viable business opportunity, and have setup your business, you need a business plan. I recommend developing a six- to 12-month go-to-market plan AND a ProForma financial plan.
Step Three: Let the world know what you're offering
Set up an online store. You could set up your own store or join an online marketplace like Etsy. You can use WordPress and Woo Commerce (both free) to start your store online. You can choose a commerce package like SquareSpace. Or you can use the online commerce app with your in-person brick and mortar store software.
If you've decided on a brick and mortar or popup store, you'll stillwant an online store to go with it. We recommend that every business OWN THEIR OWN:
Domain name (URL)
Website (and associated business email)
Setting your business up solely on social media (e.g. Facebook and Instagram) is highly risky. You do not own these platforms and they can actually close your business pages down (some business owners complain competitors have 'reported' their businesses in an effort to control competition!) You should have your own website, email list, and URL built around your business brand, always.
What website platform should you choose?
What do you need to get started? For most businesses a basic SaaS (software as a service) site can work well to get started. Sites like SquareSpace and Shopify are good commerce choices, but some businesses also like to have their own 'owned' website such as on WordPress self-hosted with WooCommerce.
Keep track of customers and potential customers:
All businesses need CRM software and/or email marketing platform. MailChimp gets a lot of attention (to start is free) but there are a ton of alternatives, at all price points.
Hubspot is a great CRM/email marketing tool that also starts out free.
Constant Contact isn't free but is generally a little cheaper than MailChimp when you get over 5,000 names. There are literally thousands of marketing tech tools you could use, including Zoho, Pipedrive, Aweber and more. Sorting through it all might take some help! Consider getting coaching from a marketing tech coach. In an hour, you could get your best recommendation from a pro who's used many of these systems before.
Step Four: Help people buy your stuff!
Once you have assembled your business essentials:
A product people want to buy
A group of interested customers and prospects generated through pop up shops, limited-time stores and family and friends
A business formed with your state and local government
A website (and social media accounts)
A CRM/Email/Customer tracking tool (put those prospects, customers, friends and families in it.)
The next thing you need before you launch is a PLAN!
If you like planning in a paper planner, go ahead! If you prefer technology you can use something like Google Calendar or something more dedicated to planning like Trello. Any way you like to plan, you will use this to organize your marketing, and track your results, so you're not sending out marketing scattershot into the wild but actually with a thought-out plan. Be sure to plan a review after 3, 6 and 12 months to see what's working and what isn't.
Once you have your plan in place, it's time to GET STARTED!
This is not time for perfection, this is time for execution. In software and tech we call this the MVP – minimum viable product. You use your MVP and your customers to survey: how did it work, what should we add/change/delete? You can do this with products and marketing. You will iterate product and marketing in 'sprints' or, short time blocks in which to improve or introduce new products.
Keep developing new products all the time:
Many craft products are released in launches – but we prefer clients iterate continuously and then 'launch' a new batch of products periodically. Some companies like to close the store in between launches. We don't recommend this. Removing your web presence or pages on the site during the closure is horrible for search engines to follow, demoting the results of your site in customer search. If you don't have that product right away, take pre-orders or notify-when-restocked so you capture interested customers with your next set of orders.
Check out these free resources:
How to use Trello (free!) to plan your marketing and product development
How to plan marketing using a calendar like Google Calendar
Customer relationship management – how to store and use customer data for marketing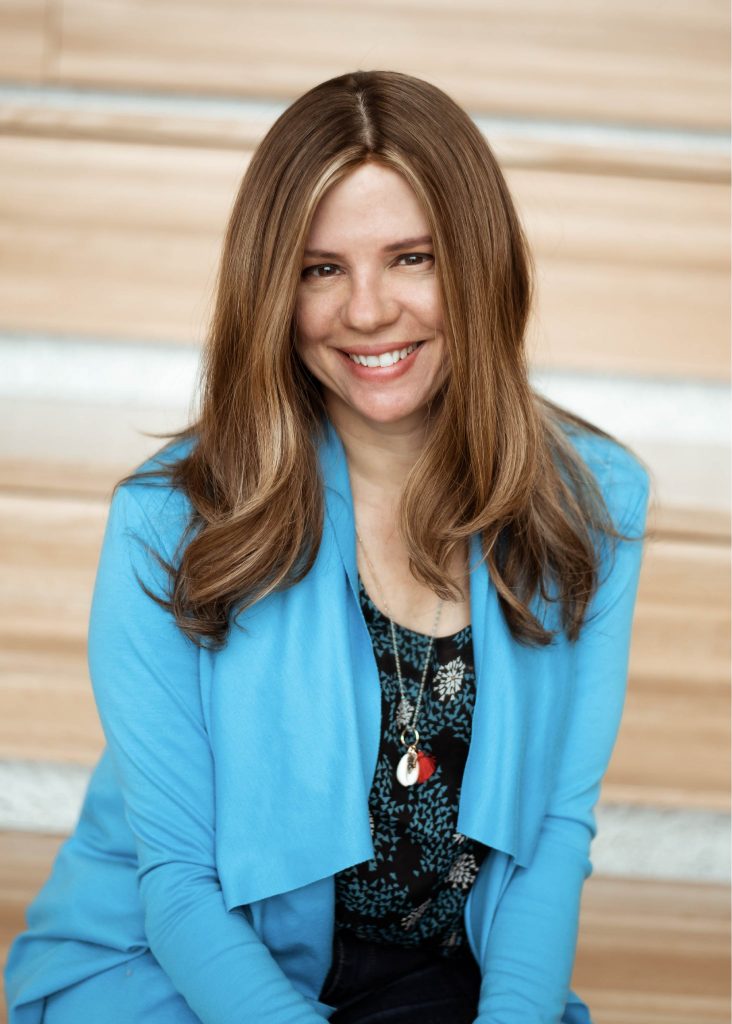 Ann Siegle has been teaching fine artists, crafters, sewing pattern designers & knitwear designers how to market their businesses for more than 20 years. In the early 2000s she partnered with The Artist's Success Kit, a record-keeping and business management system for fine artists to offer a series of workshops on marketing for the fine artist. It turned into an annual series and coaching for fine artists. She has worked with many sewing pattern brands on business management, marketing, website development, social media training and coaching for more than a decade.